What Is A Health Cash Plan?
Simply put, Health Cash Plans are a type of insurance policy that helps to cover the costs of routine, or everyday healthcare, for example, visits to the dentist or opticians. Cash plans allow you to claim back some of these expenses through monthly premiums.
Let's take a closer look at health cash plans and how they fit within the wider world of health insurance.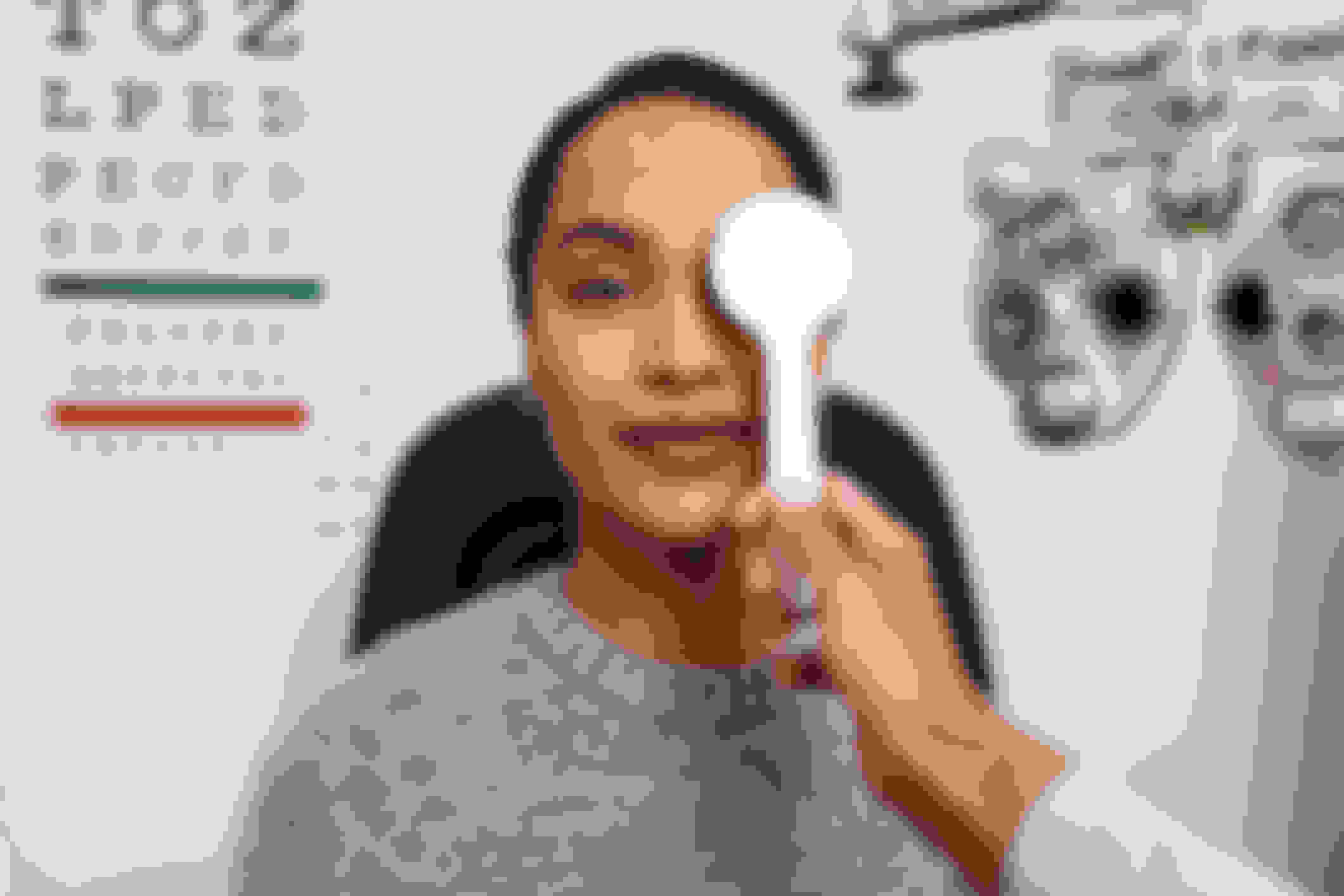 What does a Health Cash Plan cover?
Health cash plans can cover the costs of a variety of routine healthcare expenses. Whilst the exact level of coverage will vary depending on your provider, here are some benefits we have found are typically included:
Dental: for example, dental check-ups, crowns and fillings
Optical: for example, eye-tests, prescriptions glasses and contact lenses
Physical therapy: this may include physiotherapy, osteopathy and chiropractic treatment
Chiropody: this is the treatments of food problems, for example, that which is undertaken by a chiropodist or podiatrist
Consultations: this may cover the fees for diagnostics, such as blood tests
Hospital stays: you will often find cash plans can help with costs for things such as travel or parking if you or your child is admitted to hospital
Maternity: many providers will offer a cash payment on the arrival of a new child
Health screening: for example, full health screening, breast screening and heart screening
Again, the exact level of cover will depend on your insurer. Information relating to what is and isn't included in your policy will be stated in your policy documents, so be sure to spend some time familiarizing yourself with this!
How is a Health Cash Plan different to Private Health Insurance?
This is an important question, and leaves many confused as to whether the two are distinctly different!
Private Health Insurance is designed to help you when the unexpected happens. It provides far more comprehensive cover for private medical treatment for acute conditions. It can include consultations, diagnostics and surgery
Health Cash Plans help you to budget for the costs of your everyday healthcare needs, such as visiting the dentist, opticians, physiotherapist or NHS prescriptions. Cash plans essentially offer you money back on these expenses, up to your annual payment limit
As you can see, the two are very different. Some people think you can only choose one of the above, whereas you can actually choose to have both if you so wish!
Do I need a Health Cash Plan?
Unfortunately, there is no right or wrong answer to this question!
Whether or not investing in a health cash plan is worth it depends entirely on your own needs and circumstances.
If you or your family have a lot of routine healthcare appointments during the year, and you find you struggle to pay for these costs, then a health cash plan may be a good choice for you. Essentially, if you are going to get more out of it then you are putting in, its makes financial sense.
However, if you generally find you don't require a whole lot of costly, routine treatment and don't get ill very often then opting for a health cash plan might mean you are paying out more than you claim back.
In any case, taking out a health cash plan does not mean you lose access to any of the care offered for free by the NHS, and many people find that the NHS is affordable enough for their needs. For those who struggle to pay for certain costs, such as prescriptions charges, you may even be eligible for an exemption certificate, so it's definitely worthwhile taking a look into this, too.
What are the benefits of Health Cash Plans?
If you're still unsure about whether health cash plans are right for you, we've listed some of the key benefits of opting for this type of policy:
They can help with budgeting: by breaking down payments into affordable, monthly sums
Cover for pre-existing medical conditions: unlike private health insurance, you can claim cash back for routine treatment and expenses related for any conditions you had prior to taking out your policy
You can choose where you get your treatment: with private health insurance you can often only claim for treatment that takes place at an approved hospital on your chosen list. With health cash plans you have the freedom to choose which healthcare practitioner you want to see as long as they are properly qualified (and registered)
No need for a GP referral
Some insurers may offer even more benefits for members who opt for their health cash plans, for example, 24/7 access to medical helplines.
How does a Health Cash Plan work?
Health cash plans are similar to other types of health insurance in the sense that you pay a monthly premium for your benefits, for example, you might pay £10 a month.
When it comes to making a claim, the typical claims process tends to be pretty simple. You simply pay your bill, contact your insurer (or in some cases, complete their claims form)m show your receipt and then depending on your limits, your insurer will usually pay your benefits directly into your bank account!
Also, unlike Private Health Insurance you don't need a GP referral in order to make a claim, meaning the entire process is much easier.
How much you get reimbursed will, again, depend on your insurers and plan. In some cases you will find you are covered for 100% of expenses (up to a limit), whilst others may offer a lower percentage cash back. The terms and conditions of your cover will always be outlined in your policy documents, so be sure to read up on these.
Are there any alternatives to Health Cash Plans?
There are certainly other types of health insurance out there, such as Private Health Insurance and critical illness cover, however these are very different to health cash plans.
If you don't feel like investing in a health cash plan is the right decision for you, you can simply self-fund and pay these fees as and when you need to. For some, it is helpful to still put aside a small amount of money per month into a separate savings account, which means you'll have a dedicated pot of money ready for when those unexpected healthcare costs arise.
If you find you are struggling to afford NHS charges you can always inquire at your local pharmacy, opticians and dentist to see whether you qualify for full or partial help with NHS costs.
You'll need to fill out a form to apply for a HC2 certificate, and if eligible this will entitle you to:
Free NHS prescriptions
Free NHS dental treatment
Free NHS sight tests
Free NHS wigs and fabric supports
Help towards the cost of travelling to access NHS treatment
Help towards the costs of glasses and contact lenses
How much does a Health Cash Plan cost?
The cost of your health cash plan will depend on many factors as well as the level of cover you take out. As with all types of insurance, the more comprehensive the cover, the higher the premium!
Here are few things to keep in mind which will likely affect the cost of your policy:
Age: you are more likely to encounter health problems as you get older, so older customers may find their premiums are higher
Your location: you may not think it, but some regions are considered to have higher health risks, such as London
Your lifestyle: certain lifestyle choices are seen to be 'riskier' leading to a higher likelihood of health problems further down the line. Smoking is a common example of this, and will often raise your premiums
One of the downsides to health cash plans is that they aren't typically on comparison sites, so you'll need to go direct to an insurers website to get your quote. Although it may take you more time, we recommend heading over to a few different insurers sites and comparing the quotes you have gathered against both price and cover. Remember, cheapest isn't always best!
Health Cash Plans: Need-to-knows
Even if you've done your research and decided a health cash plan is right for you, there are still some things to be aware of before signing on the dotted line.
Check to see if you're already covered by your employer: some employers will provide this type of cover for free or as a taxable benefit, so be sure to check to ensure you aren't doubling up on payments!
Make sure your plan is right for you needs: as with most types of insurance, there are lots of different health cash plans available. Whilst everyone values a bargain, we always recommend prioritizing cover over cost — think carefully about your own healthcare needs and do your research to ensure your cover is right for you
Health cash plans are usually only worth it if you claim regularly!: make sure if you do opt for a health cash plan, you remember to make your claim. It's easy to forget, but the benefits only really add up if you remember to do this. Otherwise, you'll simply end up paying for benefits you aren't using!
Check if the insurer offers family cover: you will find on most policies you can add a partner to your cover, and some will even let you add children at no extra cost. Be sure to check whether this is the case, and remember the level of cover for children will vary depending on the plan
Remember to check your policy end date: with health cash plans, you are given a limit for the amount of money you can claim back per policy year. Any money you don't claim back will be lost, so remember to take note of when your policy ends to ensure you make the most of your benefits!
FAQs
No it isn't, and this is a common mistake people make.
Private health insurance covers the cost of private medical treatment for acute conditions and provides far more comprehensive cover. It can include consultations, diagnostics and surgery.
Health cash plans covers regular, routine treatment costs such as visiting the dentist or opticians. Unlike private health insurance, you can claim cash back for NHS services that aren't offered for free, such as the cost of prescriptions
You don't need to choose between the two — you can choose one, both or neither of these! You can check out our handy guide to purchasing private health insurance as well as our dedicated reviews of leading private health insurance providers such as Bupa, Aviva, AXA, Vitality and The Exeter to see if these are right for you.
These also aren't designed to be a replacement for NHS treatment. Both compliment these services and can be used alongside it.
In most cases you won't need to undergo a medical. However, you will likely be asked questions related to your age, lifestyle and medical history and it's important your answers are truthful.
Most plans will cover pre-existing medical conditions, though some insurers may place certain restrictions on this. The most important thing is to read your policy wording carefully so you know exactly what is covered so you aren't caught out.
The great thing about health cash plans is that you have the freedom to choose who carries out your routine treatment, and where. Remember, you should only consult qualified and registered professionals, otherwise you may not be able to claim cash back.
If you're unsure about what is covered then any insurer will be more than happy to answer any questions.
As health cash plans do not require a GP referral in order to make a claim, the claims process is typically very quick and most are processed within a few days. The key is to ensure you have all the information and evidence (i.e. your receipts) ready to avoid unnecessary delays.
Applying for a health cash plan is relatively straight forward — you'll usually be asked to fill out a form online, or, you can call the insurer directly to discuss it.
Most insurers will have all the information you need on their website, so this process needn't be too stressful!
Comments