BMW i3 Review: The Electric Car for You?
The BMW i3 is a zippy electric car with a solid 125-mile range to whisk you from home to work or school or errands. With a starting on-the-road price starting around £33,000 (with £3,000 government grant) the i3 is a mid-range EV—more expensive than the Renault Zoe and the Nissan Leaf but cheaper than Tesla models. What the car lacks in boot and interior space (seating only 4 people), the car makes up for in design and performance, accelerating nearly 8% quicker than the Leaf and 46% quicker than the Zoe.
Pros...
0 to 62 mph in 6.9 seconds
Driving range around 125 miles
Review: Is the BMW i3 the Right Car for You?
The BMW i3 is a fun, all-electric car with a driving range around 145 miles on a full charge. Given most of us drive far less on any given day, 145 miles of range is plenty to get you through the day before returning home to charge each night.
You can buy a BMW i3 starting from around £33k, net of the £3,000 government grant. In addition to the price of the car, you'll probably end up paying another £640+ for a faster-charging home wallbox charging system. While this is half the price of a Tesla S 75, it is 15-25% more than many of the best cheap electric cars in the UK.
The BMW i3 is in fact the smallest of UK all-electric cars, with only 260 of under-shelf boot storage and seating just four people. All EVs tend to be small, in order to make them lighter and therefore able to drive longer on a single charge. Those needing an electric family car many want an alternative model with a bit more boot space and seating for five.
Expect low running costs under 4p per mile, much less than the 15p per mile or so you'd pay in petrol with a BMW 120 i Sport. Assuming the average cost of electricity is 16.3p per kWh for electricity, you can expect each full charge to cost under £4.50. If you have an economy 7 meter you may pay as little as 10p/kWh at night, reducing your running costs to 2.2p/mile or £2.70 per full charge. To learn more about EV running costs, see our article How Much Can You Save with an Electric Car?.
As with other electric cars, precondition the car before you get in—not only will your car be cool in the summer and warm in the winter, but you'll extend the driving range by reducing reliance on heat and air con once you unplug.
BMW i3 Features
Average 125 mile range
Running costs around 3.6p per mile
126 MPGe (MPG equivalent), approximately
40 min to charge from 0-80% on rapid 50 kWh DC charger
5 hours for full charge on 7.4 kWh home wallbox
Range & Battery
The BMW i3 comes with a 42.2 kWh battery capacity, delivering a real-life driving range around 145 miles on a full charge. The car's range is variable, however, and will depend on factors including driving speed, temperature, driving mode (Comfort, Eco Pro or Eco Pro Plus) and whether or not you use the heat/AC. The table below illustrates how range will vary based on these conditions.
| BMW i3 Comfort Mode Driving Range | 20 mph | 50 mph |
| --- | --- | --- |
| 0° | 117 miles | 131 miles |
| 20° | 161 miles | 146 miles |
These driving ranges will be sufficient to transport the average person around for daily errands, school runs and commutes. If you ever become short of range or have a longer trip in mind, there are ways to eke out a few extra miles from your BMW i3: turning off the heat/AC or switching to the more efficient Eco Pro or Eco Pro Plus modes. The following chart shows how turning off your heat/AC extends the driving range of the i3 in Comfort Mode, in both summer and winter conditions.
Extra Driving Range from Eco Pro and Eco Pro Plus Modes
You'll be most likely to use the energy-efficient Eco Pro and Eco Pro Plus modes when driving long distances, trying to maximize range between charges. To see how much extra mileage the i3 can get from the different driving modes, we considered a winter scenario in which the battery depletes faster in the cold, driving a distance at 50 mph. The table below shows how mileage ranges vary by driving mode.
| Driving Mode | Driving Range @ 50 mph in Winter |
| --- | --- |
| Comfort | 131 miles |
| Eco Pro | 145 miles |
| Eco Pro Plus | 159 miles |
Charging
There are many options for charging a BMW i3: charging at home on a domestic socket, at home on a faster Wallbox, at a public charging station or a rapid charging point. Depending on how you charge, you may or may not need to use one of the i3's cables. Generally speaking, a home wallbox and DC stations have their own tethered cables; using a domestic socket or a public charging point may require the use of a blue or black BMW cable, as described in the following table.
| Charging Locations | Approx Charge Rate | Do You Need a Separate Cable? | If so, which one? | Approximate Time for 80% Charge |
| --- | --- | --- | --- | --- |
| Normal Domestic Socket | 2.3kWh | yes | Standard Black Domestic Cable | 10 hours |
| Wallbox | 7.4kWh | no | | Under 4 hours |
| Public Charging Station | variable | maybe | (Optional) Blue Fast Charge Cable | Around 4-5 hours |
| Rapid Charge Station | 50kWh | no | | 40 minutes |
BMW i Wallbox
The BMW i Wallbox enables 60 - 70% faster charging at home than a domestic socket at a cost from around £640 (including installation and reflecting the £700 OLEV government subsidy) for the basic Wallbox Pure model. The Wallbox unit is mounted on a wall of your house or garage and hooked up to your electrical system. In most cases, your home will have a single-phase supply resulting in a charging output of 7.4 kW. Homes with a three-phase supply have a higher charging output of 11 kW resulting in a faster charge. While the Wallbox can be installed by any qualified electrician, you may only be eligible for the subsidy if you use the BMW i Wallbox Installation Service.
Two upgraded wallboxes are available or coming soon: Wallbox Pro and Wallbox Connect. The Wallbox Pro has an LCD touch display and can store charging history across multiple users; prices start from £1,380, net of the government subsidy. Wallbox Connect is coming out in July 2017 and will be Wi-Wi enabled to integrate with compatible smart homes systems such as Loxone and MyGEKKO.
For more information about BMW i Wallbox, see the Chargemaster website.
Performance
The BMW i3 accelerates from 0-62 mph in 6.9 seconds and can achieve a top speed of 150 km/hour (approximately 95 mph).
Eco Pro Mode
In Eco Pro mode you have the option to reduce the maximum top speed, turn off seat heating and limit heating and air con function in order to reduce power consumption. It's possible to extend range by 15% in Eco Pro mode.
Eco Pro + Mode
If you need to extend the range of your i3 even further, you can use the ECO PRO + mode. You might get an extra 25% of driving range over Comfort mode. Eco Pro + will switch off all unessential comfort features (e.g., heating, air con and heated seats), reduce acceleration and limit your top speed to 56mph. Driving at 50 mph in Eco Pro + mode in the summer, your i3 should give you 136 miles of range.
Brake Energy Regeneration
A common EV feature, the i3 includes brake energy regeneration to recycle energy when decelerating in order to recharge the batteries. So, when you lift your foot off the accelerator the car regenerates some of the energy back into the battery as the car slows down.
Trim
There are four trim combinations available for the BMW i3. The Atelier comes as standard. Upgrades will cost: £1,000 for the Loft, £1,500 for the Lodge and £2,000 for the Suite.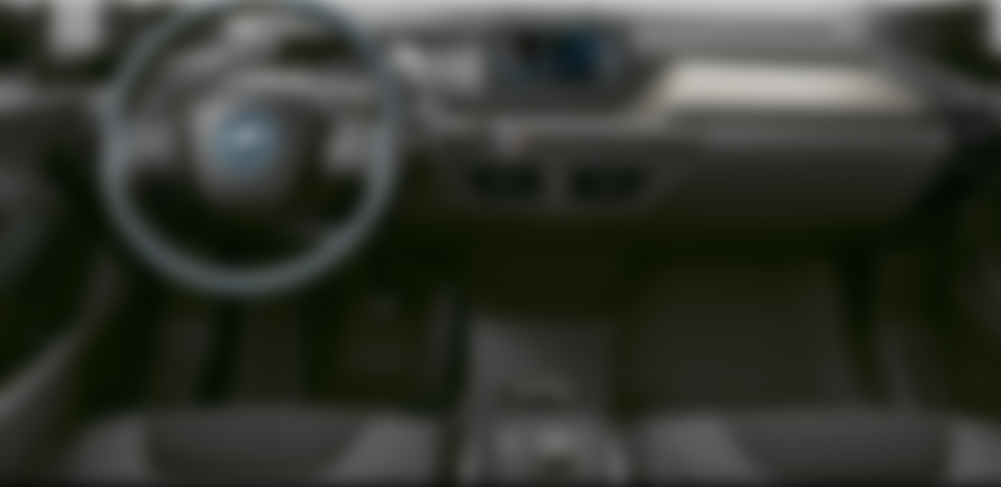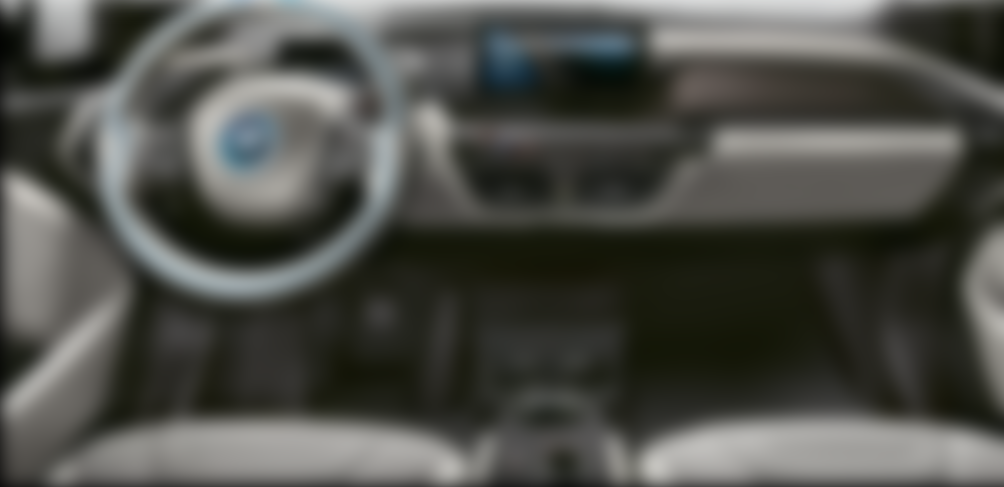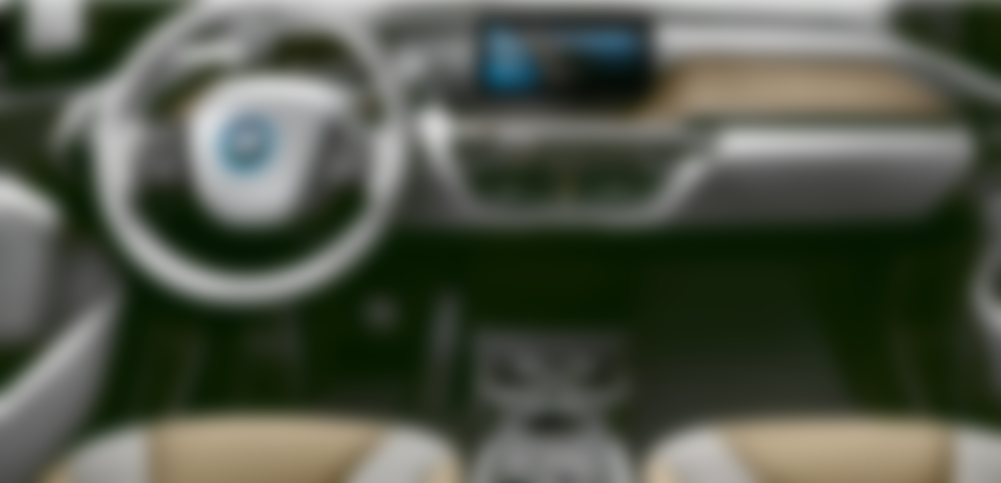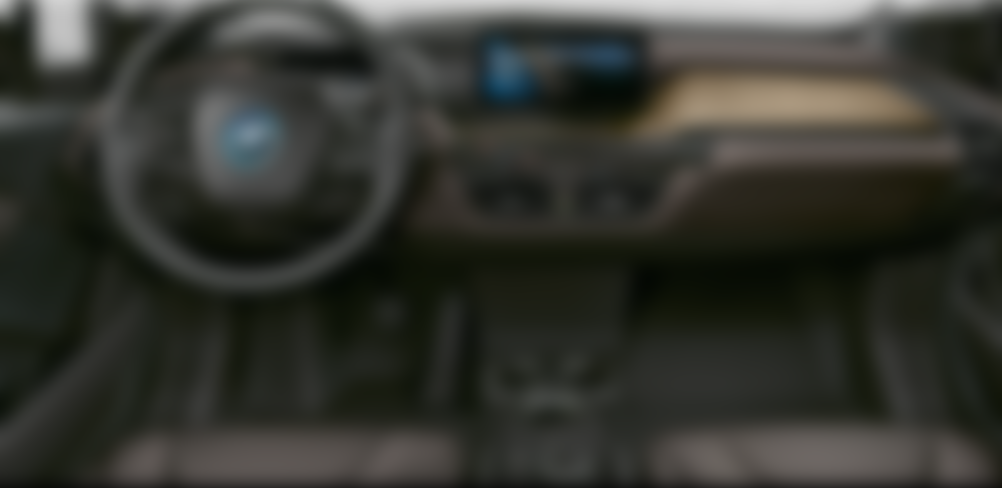 The i3 includes standard equipment including the following:
19" BMW i light alloy Turbine style 429 wheels,
2.4kW AC charging
AC fast charge cable
Aragats Grey / Black Neutronic cloth upholstery
Bluetooth hands-free facility with USB audio interface
BMW ConnectedDrive Services
BMW Professional radio without CD player
Carbon fibre reinforced plastic (CFRP) body structure
Conditioned Based Servicing
DAB digital radio
Digital Charging Service (12 months as standard)
Dynamic brake lights
DC Rapid Charge preparation
Exterior mirrors, electrically folding with anti-dazzle
Fast charging AC multi-phase capability
High-level third brake light integrated into rear spoiler
Illuminated charging socket with visual display of charge status
LED headlights
Li-Ion Battery with active cooling
Multi-function leather steering wheel
Navigation system
Rear park distance control
Rain sensor with automatic wiper and headlight activation
Rear spoiler with integrated LED brake light
Remote control, including integrated key
Remote control, including integrated key
Heated front seats
Upgrading to the i3s will get you the following additional features, among others, as standard:
20" BMW i light alloy Double-spoke wheels
Additional 14hp of engine power, additional 20Nm of torque and 0.4 second shorter 0-62mph time
Additional SPORT driving mode with adapted sport driving pedal behaviour
Sport suspension (10mm lower)
Optional Equipment includes features like an electric glass sunroof, Harman/kardon loudspeaker system, additional colours and trims, etc.
Space & Practicality
The i3 has one of the smallest interior spaces of any of the EVs in the UK market. The BMW i3 seats only 4 people—2 in front and 2 in the rear. And boot space is a modest 260 litres under the shelf, the same as the Smart fortwo coupe. With the rear seats folded the i3 provides 1100 litres of storage.
Prices
The starting on-the-road price for a fully-electric BMW i3 after the government grant is now £33,025 (up from £28,570 a few years ago), net of the £3,000 government grant. Upgrading to the i3s for more power will cost an additional £2,500 or so.
| | Starting On The Road Price | Starting OTR Price less Government Grant |
| --- | --- | --- |
| BMW i3s | £38,555 | £35,555 |
| BMW i3 | £36,025 | £33,025 |
Sources
Comments