Q&A Interview with Joshua Greenidge - Bristol Anthropology with Innovation Student
Education is one of the most influential factors in determining a young person's future, and we want to share experiences of the up-and-coming generation of professionals. Our team at NimbleFins is conducting a series of Q&A interviews featuring top students at different universities across the UK.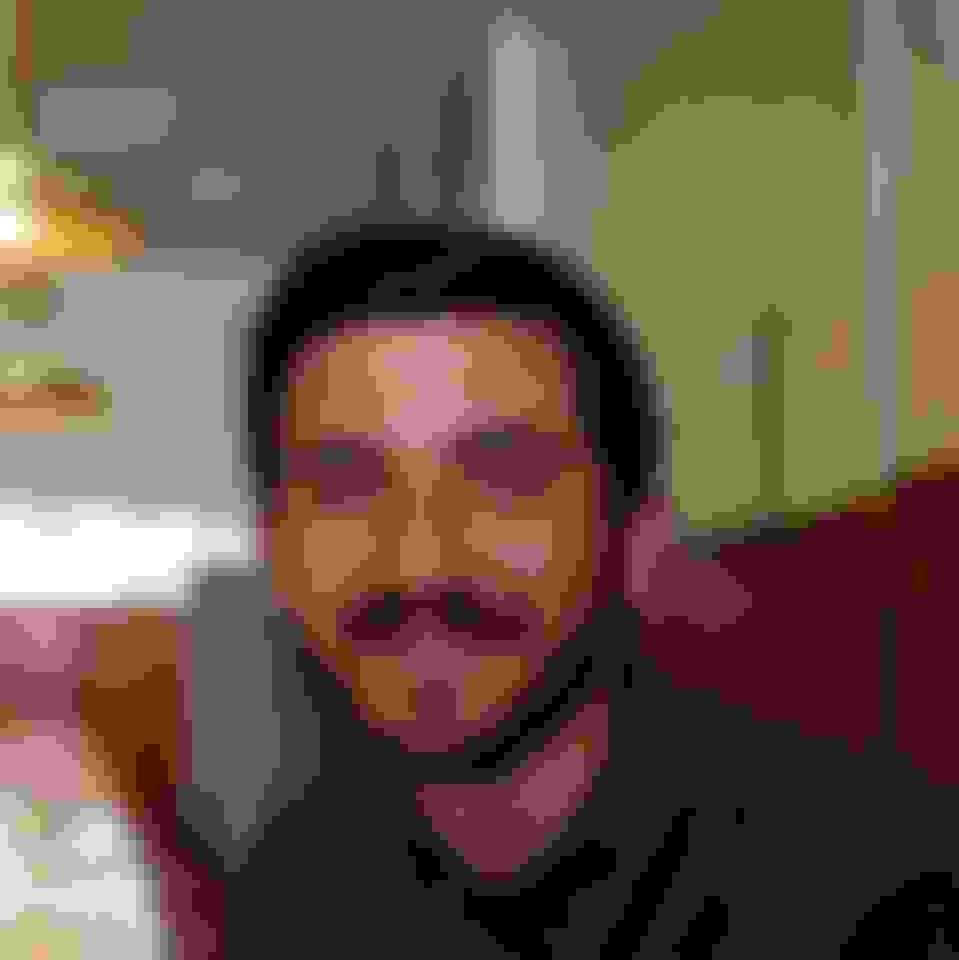 This interview is with Joshua Greenidge, who is studying Anthropology and Innovation at the University of Bristol, expecting to graduate in 2020. Joshua first entered the University of Bristol in 2016 through the Foundation Year in the Arts & Humanities, a one-year program that is designed to enable a diverse group of students to enter university who may not have a traditional student profile.
Joshua is now President of the student-run Bristol Entrepreneurs Society. We recently spoke with him about his experience within his program and what he's planning to do with his professional future.
What influenced you to pursue this degree?
The great thing about the Foundation Year is how much you learn in such a short amount of time, and how many ideas you're exposed to. Every week you participate in a lecture and seminar that is delivered by a specialist in their field of study and I found that after every week, I would be left saying "This is the degree program for me."
I found that Anthropology stood out to me the most because of its combination of field work and visual quality. I greatly enjoy using visual elements in my work, and text that explains Anthropological research can be combined with photography, illustration or even performance art to enhance the impact of research.
What has your experience in the program been like at your university? (Perhaps you could tell us about both the Entrepreneurial Services at Bristol and also the Anthropology with Innovation program.)
It's been AMAZING! I left secondary school early and was educated at home due to being Dyslexic so I didn't really know what to expect. I applied to Bristol knowing that I wanted to immerse myself in the Innovative and Entrepreneurial ecosystem that the city has the offer, but I didn't expect the community to be so welcoming, or for there to be so many opportunities.
Since starting at Bristol in September I have regularly attended Basecamp events and workshops delivered by the former Entrepreneur in Residence Jack Farmer, and I've recently taken over as President of the student-run Bristol Entrepreneurs Society.
I have also participated in the first round of the New Enterprise Competition, and am currently completing the Santander Universities Internship Scheme. The internship is an especially valuable resource for students as it provides you with the funds needed to really test your idea, while also providing you with a dedicated team of advisers that can be called upon if you need extra guidance.
This year is going to see a lot of changes taking place across the university with regards to its entrepreneurial provision, and I expect that students starting this year will have a great collection of workshops, events and meet ups to attend throughout their first year at Bristol.
Why should other students consider your degree and/or university?
The University of Bristol is one of those places where things can really happen. If you're interested in deep academic learning, but you also want to combine technical real world experience into your time at university, there are lots of great opportunities that enable you to do that.
I would advise all students considering Bristol to look at the university in a much broader context than other institutions. The university's location in the heart of the city gives you great access to a vast number of very enterprising companies, and there are some very innovative start-ups in the Bristol-Bath area for you to land that career-enhancing internship.
I would also suggest that students look into the careers service and student-run societies. There is a great community spirit at Bristol and I feel that the university leads the pack when it comes to creating a multidisciplinary learning environment.
Potential students should also look at the newly announced Temple Quarter Enterprise Campus to see what's to come in the future.
Have you participated in any internships? If so, where were they and can you tell us about your experience?
I have been lucky enough the receive funding from the University of Bristol's Career Service to take part in a Photography Internship though the Bristol Internship Scheme. This program is great as it enables you to self source an internship with a small to medium-sized business or a young and dynamic start up. By gaining access to funding you are able to get an opportunity that small companies find hard to provide, and the skills you gain from being in a small team are really beneficial.
I completed my internship in 2016 with a local interior photographer and was able to gain a really strong behind-the-scenes understanding of the industry in a very short amount of time. I definitely don't think that a large company would have given me as much freedom to learn or participate in the creative process the way that I did. We went through the whole process from looking for locations, to the actual shoot and editing for magazine publication, and I was able to see just how much work goes into creating the media we consume so rapidly today.
What is the best piece of advice related to your field of study that you have received?
That's difficult! I would say, "Just keep trying!"
I have found that always trying to move forward, and forcing people to give you a yes, will take you close to where you're aiming to go.
If someone says no to what you're asking for, ask for less until you get a yes. You may be ten steps behind where you wanted to start, but you'll soon make up the difference and reach your goals.
What are your future career plans and aspirations?
My current plan is to gain as much from my time at university as I possibly can, so I am currently applying for my next internship.
Over the long run I would like to stay in academia and complete a PhD, and work towards gaining Professorship. Ideally I'd split my time between Anthropology in the arts department and Innovation in a business school.
Do you have any tips on financing an education?
Apply for everything! Everything! It sounds like a waste of time applying for a scholarship that is competitive or where you may just miss out on meeting the application requirements, but this is the only way you are going to receive extra funding in my experience. I would also look at getting as many PAID internships as possible. As long as you can balance the work, they pay and you gain great skills along the way. What's not to love about that?
Comments