RV insurance
The UK's Best, Most Popular Motorhomes 2020
With so many options out there, what's the right campervan for you? You may know all about the iconic VW Campervan, but when looking for an alternative, you may want something a little bigger for your adventures. There are many factors to consider when you are looking for motorhomes for sale. Whether you wish to buy a new or used motorhome, here's a summary of our top five motorhome brands.
Waking up somewhere new and exciting every day is a dream many have—and with a motorhome or campervan, it's entirely possible to go somewhere at a moment's notice. With your very own house-on-wheels, you have the convenience of easy travel married to the comfort of your own home. Here are the most popular motorhomes in the UK and information on how much they cost.
Roller Team
New, on-the-road price: £43,500 - £66,000
Roller team offers stylish contemporary interiors in a value-for-money build. The Italian brand has kept the chassis of a sturdy transit van. This is a smart move, and the resulting positive is on-road handling and manoeuvrability. The neat Toleno is perfect for a quick getaway, while the larger T-Line, Zefiro, and Auto-Roller classes offer plenty of room for families and groups.
Smart and flexible internal layouts suit your needs. The kitchen (galley) and relaxing areas are modern and well-equipped. At the top end, the Pegaso models are an elegant luxury that won't break the bank. The key to Roller Team's success is their winning combination of compact design – without losing any modern features or flexibility of use.
Bessacarr
Used only: £10,000 - £64,000
Bessacarr has been superseded by Swift's takeover of the brand, but the second-hand market is full of bargains. It is true to say that external design can be a little dated. Large and comfy interiors are a standard though. Bessacarr motorhomes are often kitted out with extra-large fridges and superb cooking facilities. A real boon is fuel economy and the build quality, which will keep these models on the road for decades.
Hymer
New price: £50,000 - £100,000+
Hymer vehicles are known for their muscular styling, and often come in a variety of grey and silver shades. This makes for an eye-catching and unique look, parked among the standard whites and creams found elsewhere. The appealing visuals don't end there, either: inside are warm wooden veneers and sleek lines that wouldn't be out of place in a modern apartment. A bunch of innovative and space-saving tricks in the washroom and bedroom really puts comfort and usability first. Traditionally, Hymer always built heavier vehicles—but they have reduced their weight to be competitive. There is a real dedication to the brand, Hymer recently introduced an entire range with their 'Hymercars'. These are well worth checking out if you're after a nippier vehicle.
Dethleffs
New price: £49,000 - £130,000
Dethleffs do not come cheap due to import costs, but in return, you are assured of German build quality and cutting edge technology. With innovative use of drop-down beds, many models work just as well for couples, families, or small groups. Low-profile builds make for excellent on-road handling and easy access. Once inside, with warm lighting states, comfortable, roomy seating, and sturdy fixtures, it feels immediately like home. The entry-level Trend models come in a wide variety of layouts to suit any requirements, while the more upmarket Pulse will have you awestruck with contemporary features. With a lifetime body construction guarantee, you can also be assured of durability and endurance.
Swift
New price: £47,000 - £147,000
Swift make much of their SMART-built vehicles, and not without good reason. Incredibly well constructed with class-leading protection systems as standard, you'll undoubtedly feel safe and secure when driving and relaxing in your motorhome. The Yorkshire-based company combines traditional British sensibilities and contemporary design effortlessly. The result is a modern experience of compact dimensions with a spacious feel. A vast dealer network means locating and purchasing your vehicle is a breeze. Swift boasts six different ranges, so you are sure to find something to suit your needs. Whichever model you consider, Swift is a fantastic all-rounder—and Europe's leading brand for leisure vehicles for a reason.
Top 3 Best Motorhomes for couples
The Swift Select
New price: from £47,660
Select, the entry-level model from Swift, offers a lot of vehicle for your money. Offering great flexibility, the Select can be an outstanding choice for your first campervan. A van conversion makes for easy and cost-effective driving, and the full range of layout options means you'll get a space that's right for the two of you. Perfect as a base for outdoor adventures, you can spend all day out and about knowing that you have a comfortable space to come home to.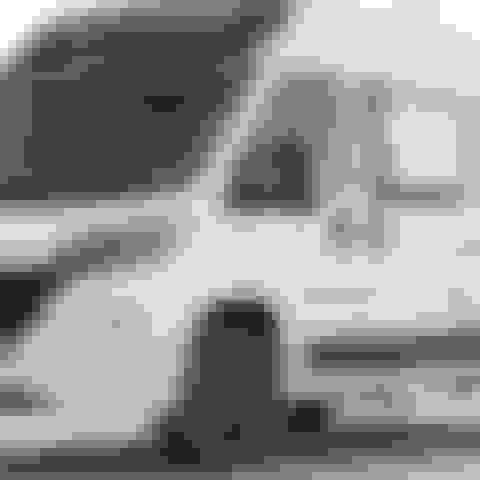 Features:
Fiat panel van derived
2.3l engine
636cm long x 226cm wide x 272cm tall
Two or three berth options
Only needs standard category B licence
Long and extra-long bodies available
Aircon
DAB radio / Bluetooth mp3 player
HYMERCAR Grand Canyon S
New price: from £70,900
Sitting somewhere between a true motorhome and a campervan, the Hymer Grand Canyon offers the best of both worlds. Boasting an on-board bathroom and external shower, the Grand Canyon is always ready for action. A quick getaway is never far away, and with four-wheel drive, you'll be able to go anywhere, anytime. Despite its compact nature, there's even enough room inside to relax and take in the views. A quality finish means it's not just a practical choice, but a stylish one too.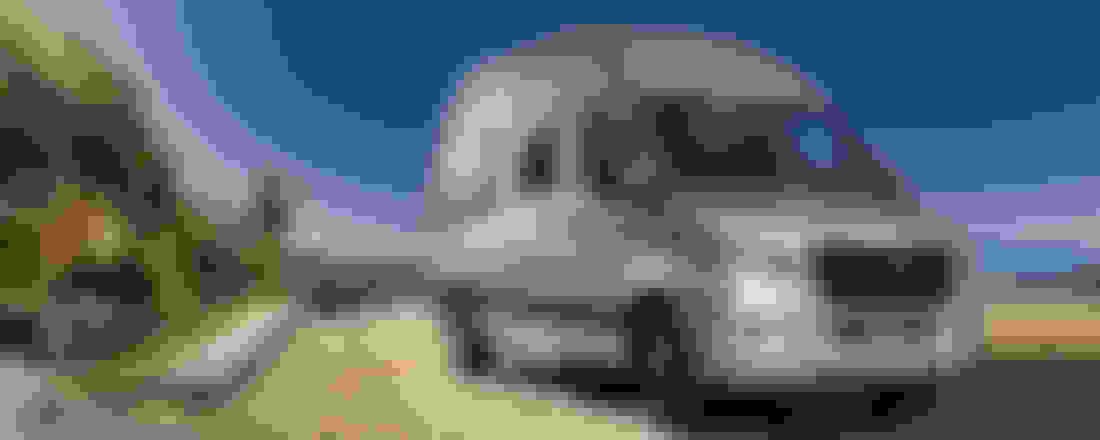 Features:
Mercedes van-derived
2.2l engine
593cm long x 206cm wide x 276cm High
Two, three, or four-berth options
4-wheel drive option
Crosswind and driving assistance
Tall refrigerator
Optional pop-up roof
Dethleffs' Pulse Classic
New price: from £69,900
Stepping up in terms of budget, size, and space, the Pulse is truly luxurious. Cutting-edge features, elegant lighting and textures, and plenty of room to move around (or just sit back!) mean you may not want to leave the cosiness of your motorhome! Underpinned by the excellent build quality, this is a premium option that would make for a fantastic vacation.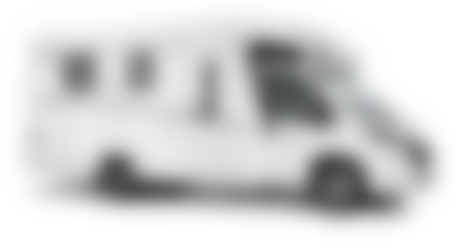 Features:
Motorhome derived
2.3l engine
741cm long x 233cm wide x 300cm tall
Four berths
Ambient lighting states
Living area skylight
Oven and solar panel options
5 handy tips for newbies
Usage: Think about how much time you will genuinely spend in the campervan or motorhome. If you're mostly using it as space to sleep while you spend time outdoors, it may be worth sacrificing some luxury features to save budget. If you're more likely to be relaxing inside, those comfort factors will be essential.
Extra options: Always consider the 'essential' package add-ons offered by manufacturers, which will significantly enhance your experience and comfort. It's usually worth the extra cost for the enormous benefits added to the place you'll be calling home.
Buying used: If you're buying second hand, really do your homework: older vans may have little problems that aren't apparent on the first inspection. These will detract from your holiday when you get out on the road.
Bed style: Take a good look at the bed situation, since a good night's sleep is key to enjoying your motorhome. Fixed beds may be traditionally more comfortable, but modern motorhomes with drop-down beds can be just as good—and save a lot of space!
Motorhome insurance: Before buying, be sure to check out what motorhome insurance costs and whether you need to update your driving licence for your particular class of vehicle.
Compare Motorhome Insurance
Protect your caravan today. Quick quotes from over 45 insurers.
Comments