The guidance on this site is based on our own analysis and is meant to help you identify options and narrow down your choices. We do not advise or tell you which product to buy; undertake your own due diligence before entering into any agreement. Read our full disclosure here.
Can Travel Insurance Help if a Natural Disaster Affects Your Holiday?
A series of earthquakes has struck Lombok, Indonesia, leaving the island in desperate need of clean water, food, medicine and shelter. Thousands of tourists have left Lombok since the earthquakes began, afraid of more aftershocks. Many of the holidaymakers affected by these earthquakes will be on the hook for non-refundable costs such as airfare and hotel bookings—unless they have suitable travel insurance.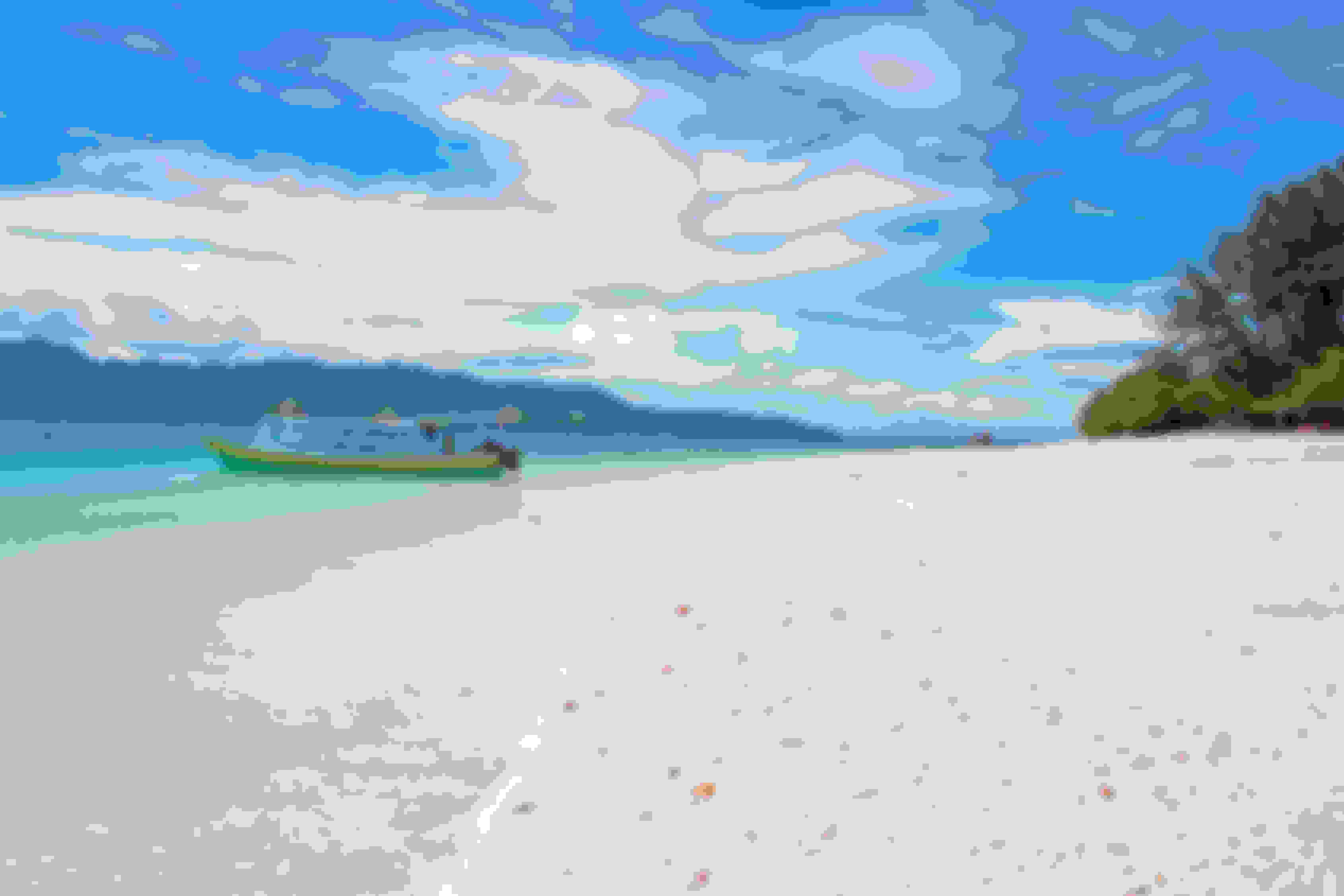 Even if you weren't personally affected by the Lombok disasters, you may now be wondering how to protect your future holidays against catastrophe. Travel insurance can help temper the financial blow—but only if natural disasters are covered under your policy. The likelihood you'll need catastrophe cover also depends on where you're travelling, as some areas are more prone to natural disaster than others. Read on to find out when it makes sense to pay for travel insurance with natural disaster cover and what to look out for.
Does all travel insurance cover natural disasters?
Many travel insurance plans will not reimburse you for costs you can't get back (e.g., air or hotel) if you cancel or cut short your trip due to natural disaster. If you're looking specifically for this type of protection, you'll need to search through the Policy Wording of a travel insurance plan to see what's covered. Unfortunately, different insurance providers use different terminology—we recommend searching the Policy Wording document (use Control+F to bring up the search tool) for key words such as "catastrophe," "travel disruption," "natural disaster," "earthquake," etc. to find the relevant language.
When reading through the Policy Wording, it is useful to look into the travel insurance exclusions. Claims won't be valid if you simply change your mind about a holiday or decide not to travel. In general, catastrophe claims are only valid if a local or national authority has confirmed it is unsafe to travel or stay at your destination. But the exact terms and wording vary from provider to provider.
Additionally, the Policy Wording will specify which natural disasters are covered. Usually this list includes: fire, storm, lightning, avalanche, landslide, explosion, hurricane, earthquake, volcanic activity (including ash cloud), flood, tidal wave, tsunami, medical epidemic and pandemic.
Paying extra for natural disaster cover
Getting natural disaster cover with your travel insurance comes at a cost. Either you'll need to pay an extra premium to add it or buy a top-tier plan that already includes the feature as standard. For example, Catastrophe cover is included in Admiral travel insurance's top two tiers (Gold and Platinum) or is available at an extra cost in the range of £8 to £30 on their entry-level Admiral plan.
In general, the cost of adding travel disruption cover to a travel insurance plan is around £15.
When it makes sense to buy catastrophe cover
Is the added cost of catastrophe cover worth it? There is no right answer, as it depends on factors like your appetite for risk, the cost of your trip, the timing of your trip and how prone a destination is to unpredictable weather and catastrophic events. Recently, some of the popular areas prone to disaster include:
The Caribbean: Travelling during hurricane season to these idyllic islands is a roll of the dice. Between August and October 2017, six Atlantic hurricanes were classified as Category 3 or higher and the region incurred billions of dollars in damage from the storms. Even those travelling in other months can be affected by smaller storms, as tropical storms occurred at various points between April and November in 2017.
Greece and Turkey: While reliable for near-guaranteed sun and heat during the summer months, these areas are also prone to earthquakes. In the hot months of 2017, holidaymakers were rattled when the ground shook in British hotspots of Lesbos and Kos.
California: Both Northern and Southern California are suffering from wildfires that have caused the evacuation of tens of thousands of residents and the closure of Yosemite Park. The state's largest ever wildfire, Mendocino Complex, is now ten times the size of San Francisco and may not be contained until September, according to the San Francisco Chronicle.
Odds are you'll never need catastrophe cover, but paying extra for catastrophe cover may be worth every pound should misfortune strike.
Compare Cheap Travel Insurance
Protect your holiday today. Quick quotes from over 45 insurers.
{"applyCallToAction":"Get Quotes","defaultSelectedItem":"travel","description":"Protect your holiday today. Quick quotes from over 45 insurers.","formType":"Insurance","onCurrent":true,"options":[{"label":"Car Insurance","url":"https:\/\/quote.nimblefins.co.uk\/car-insurance?id=76f4ecd6e1ca7c2f442633593566fdaa","value":"car"},{"label":"Home Insurance","url":"https:\/\/quote.nimblefins.co.uk\/home-insurance?id=76f4ecd6e1ca7c2f442633593566fdaa","value":"home"},{"label":"Motorbike Insurance","url":"https:\/\/quote.nimblefins.co.uk\/bike-insurance?id=76f4ecd6e1ca7c2f442633593566fdaa","value":"motorbike"},{"label":"Pet Insurance","url":"https:\/\/www.nimblefins.co.uk\/redirect?link=https%3A%2F%2Fwww.comparecover.com%2Fxml%2Faffiliate.cfm%3Faffiliate%3Dnimblefins%26affiliatenumber%3D223%26type%3Dpet","value":"pet"},{"label":"Travel Insurance","url":"https:\/\/www.nimblefins.co.uk\/redirect?link=https%3A%2F%2Fwww.comparecover.com%2Fxml%2Faffiliate.cfm%3Faffiliate%3Dnimblefins%26affiliatenumber%3D223%26type%3Dtravel","value":"travel"}],"title":"Compare Cheap Travel Insurance"}
Comments